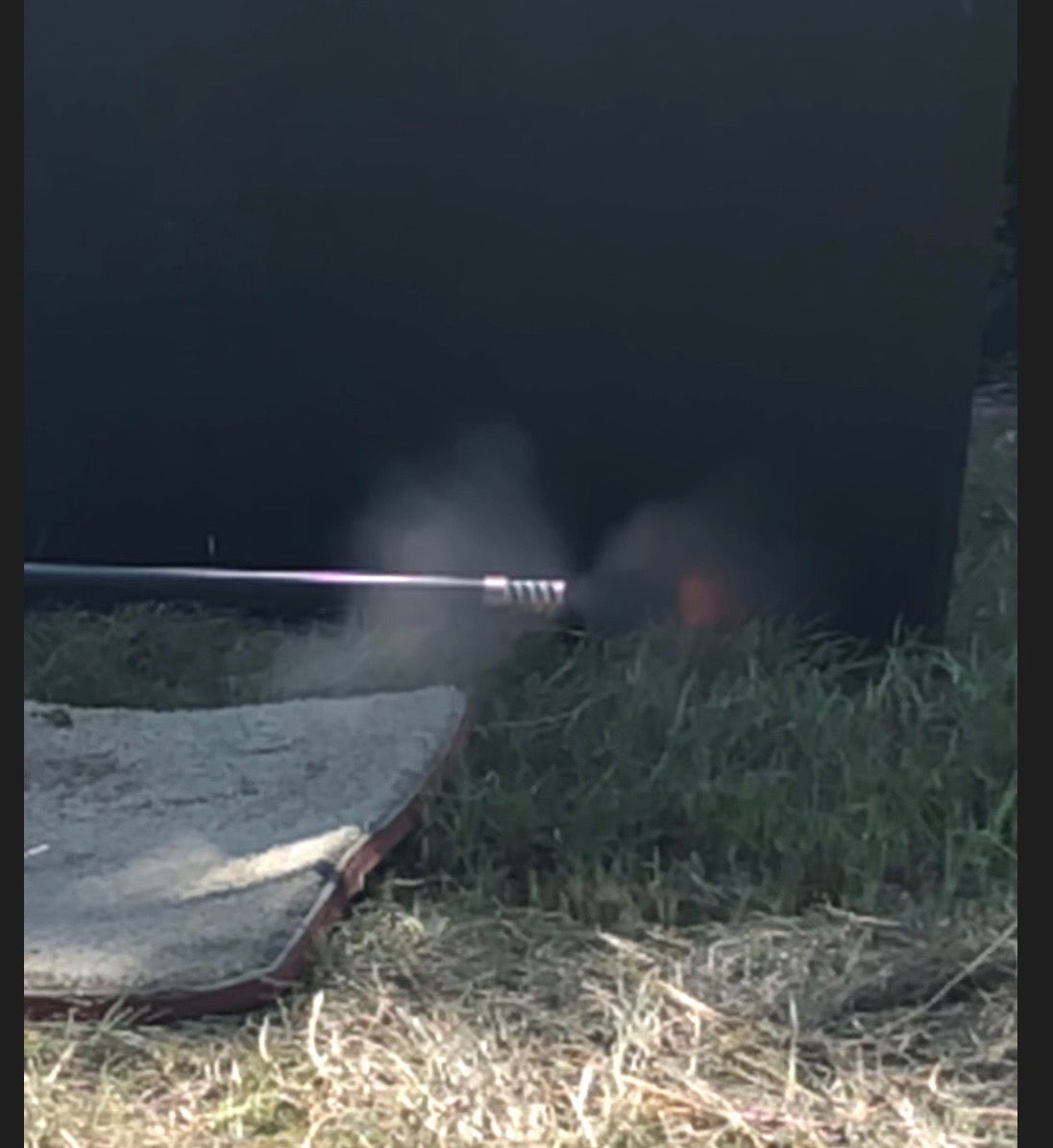 XIPHOS ---Is a Greek Word meaning Penetrating light. Absolutely, The All New Titanium X-iphos, will be doing exactly that. The Point of impact change of the completely new designed self Timing muzzle brake, has tested at NONE! "X"
In honor of the early X-iphos the SARS X-iphos will be manufactured from Grade A Titanium and will be Hard Anodized with a matte Bronze Finish, the color Developed by Sir Robert' will have a unique muted tone, which will be unmistakable. We will also offer the muzzle brake in armor black.
Special Notice:
The barrel must have enough diameter for the locking nut to install correctly. We recommend at least .900" of barrel diameter at the nuzzle.
The brake is manufactured according to caliber:
6mm will fit up to .243 (6mm) including .223
6.5 will fit up to .264 (6.5mm) including .260
7mm/308 up to a .308, including 308, 300wm, 7mm, .284, .270
338 will fit up to .338
Maintenance
Just like your barrel, muzzle brakes and suppressors need to be cleaned. Carbon build up builds up in the ports of your muzzle brake, to the point, you will have strikes against the buildup. The strike may be insignificant, you may actually think nothing of it. However, constant build up can create many issues.
Suppressors cleaning is not as often, however, these practices can be used for suppressor cleaning, as well.
SARS wants your shooting experience to definitely not warrant any issues with your muzzle brake. The best cleaning method for any muzzle brake is "PREVENTATIVE MAINTENANCE."
CLEAN YOUR BRAKE EVERY TIME YOU CLEAN YOUR BARREL, APPROXIMATELY EVERY 200-300 FIRED SHOTS

SOAK THE BRAKE OR SUPPRESSOR IN A CARBON CLEANER (BORETECH C4 CARBON REMOVER)
IF YOU HAVE A COATED BRAKE OR SUPPRESSOR THE CARBON SHOULD COME LOOSE EASILY IF USING A NON COATED BRAKE OR SUPPRESSOR USING A

NYLON

BRUSH IS ACCEPTABLE..
SARS HAS A CLEANING KIT WHICH HAS EVERYTHING YOU WILL NEED, (PURCHASE SEPARATE).
IF, HOWEVER, YOU HAVE SHOT YOUR BRAKE OVER 400 TIMES AND NOTICE HIGH CARBON BUILD-UP YOU CAN SOAK YOUR BRAKE OR SUPPRESSOR FOR UP TO 2 DAYS, USING A DRY CLOTH AND Q-TIP YOU CAN WORK WITH THE BRAKE OR SUPPRESSOR TO RELEASE THE CARBON BUILD-UP.
DO NOT PLACE YOUR BRAKE OR SUPPRESSOR IN A TUMBLER.

IT WILL NOT HELP.

DO NOT USE ANY ENVIRONMENT CLEANERS - (CITRIC CLEANERS).

IT WILL DISCOLOR YOUR BRAKE OR SUPPRESSOR

PLEASE MAKE CERTAIN ALL DEBRIS HAS BEEN REMOVED FROM THE PORTS (IE; CLEANING CLOTH, OR Q-TIP PIECES). THE SLIGHTEST ELEMENT LODGED INSIDE THESE PORTS CAN BE DETRIMENTAL TO THE LIFE SPAN OF YOUR BRAKE OR SUPPRESSOR.